Shelter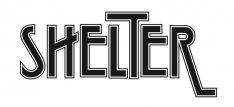 Phone Number:
03-3466-7430
Twitter:
@SHELTER_1991
Address:
Japan, 〒155-0031 Tōkyō-to, Setagaya-ku, Kitazawa, 2 Chome−9 パーラーミナミグループ10号店
Region:
Kanto
Prefecture:
Tokyo
City:
None
Past Events
Real Reggae Album Release
Sat, Jan 21 2017 7PM - 10:30PM
Celebrate with Real Reggae as they release "RIGG," and also don't forget it's Oledickfoggy's "Smoke Discharge" tour's last gig.
Punks Were Made Before Sounds Vol. 24
Sun, Oct 11 2015 12PM - 6PM
"Nuked Identity" album release show. Vivisick is the only performing band, however the artist Garakozy will be exhibiting the 11 pieces he created for the Nuked Identity album.