Asakusa Death Fest 2017: Oct. 27 - Oct. 29
It's hard to believe that it's already almost been a full year since the inaugural Asakusa Death Fest last year. Naru of Obliteration Records and Armageddon Record Shop, affectionately referred to as the Godfather of Gore around Kaala, has been going at full blast this year with his Extreme show series that is branching out all over Japan. Despite all of his hard work Naru claimed that the first Asakusa Death Fest was more of a fortuitous coincidence than a calculated plan to replace the now defunct Obscene Extreme Festival Asia. Though we at Kaala had thought the later was true, it turns out that the bands Rude and Skeletal Remains wanted to come to Japan for a tour and reached out to him. Naru, in his blood-drenched wisdom, threw caution the wind and put together an unforgettable festival that Japan sorely needed in lieu of OEFA.
This year's lineup is promising to be bigger and better than last year with a lineup featuring incredible bands from all over the world, as well as a few returning bands like Australia's Dark Horse and Rude from the United States. Singapore's Wormrot will be making an appearance for the first time, alongside Sweden's God Macabre, Indonesia's NOXA, South Korea's Fecundation, Thailand's Savage Deity, and Cryptic Brood from Germany. Other bands from America on the lineup consist of Necro Drunkz, Morfin, and Invidiosus.
Of course, no festival in Japan would be complete without local hard hitters taking stage to lay waste to the audience. The renowned Death Metal act Coffins will be making an appearance with Viscera Infest on Saturday and the legendary Sabbat will be headlining Sunday night, joined by Barbatos, Neuroticos, and Anatomia.
Though Asakusa Death Fest 2016 was a gamble, we're excited that it will continue this year! Check out the full lineups below and head on over to the Asakusa Death Fest 2017 page here to pick up your tickets. And if you're travelling to Japan this month, there's a special deal for attendees from overseas! All three days for only $99 USD! See you in the pit!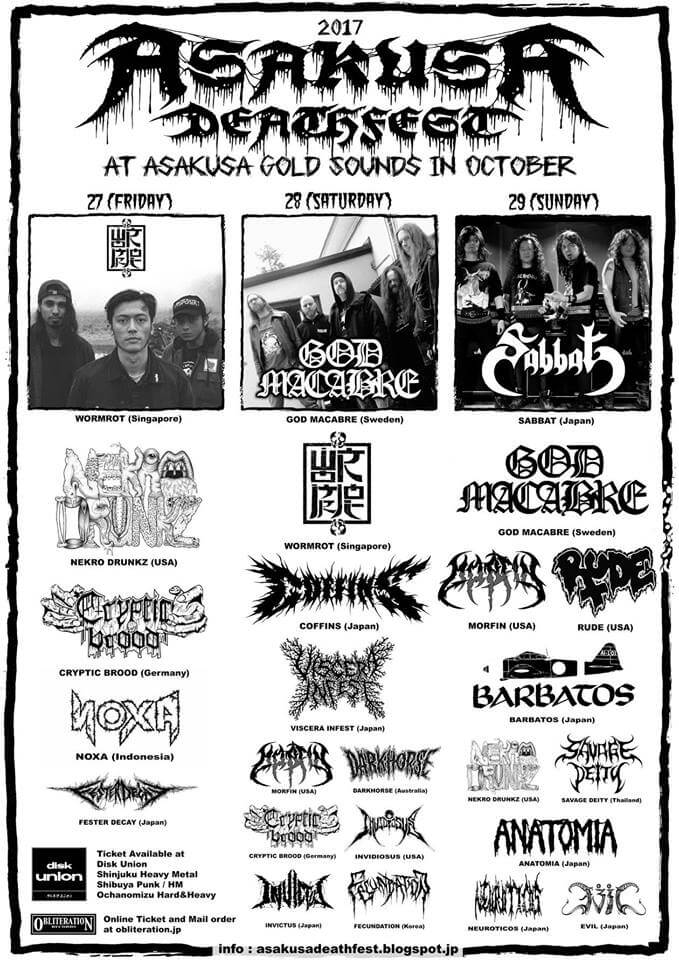 Asakusa Deathfest 2017 Day 1
Fri, Oct 27 2017
5:30PM - 10:30PM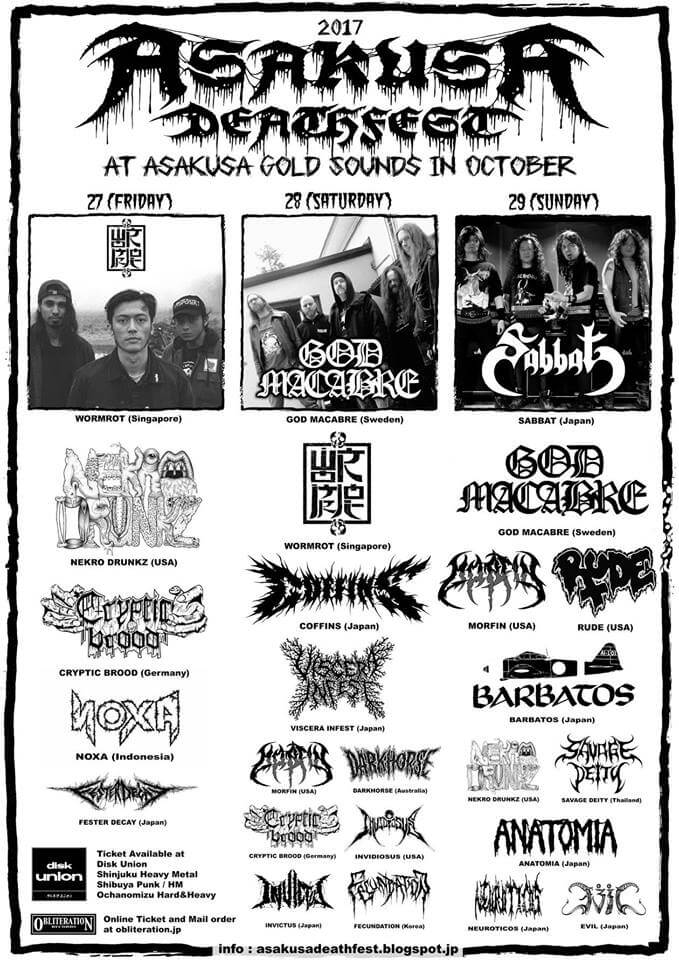 Asakusa Deathfest 2017 Day 2
Sat, Oct 28 2017
1PM - 10:30PM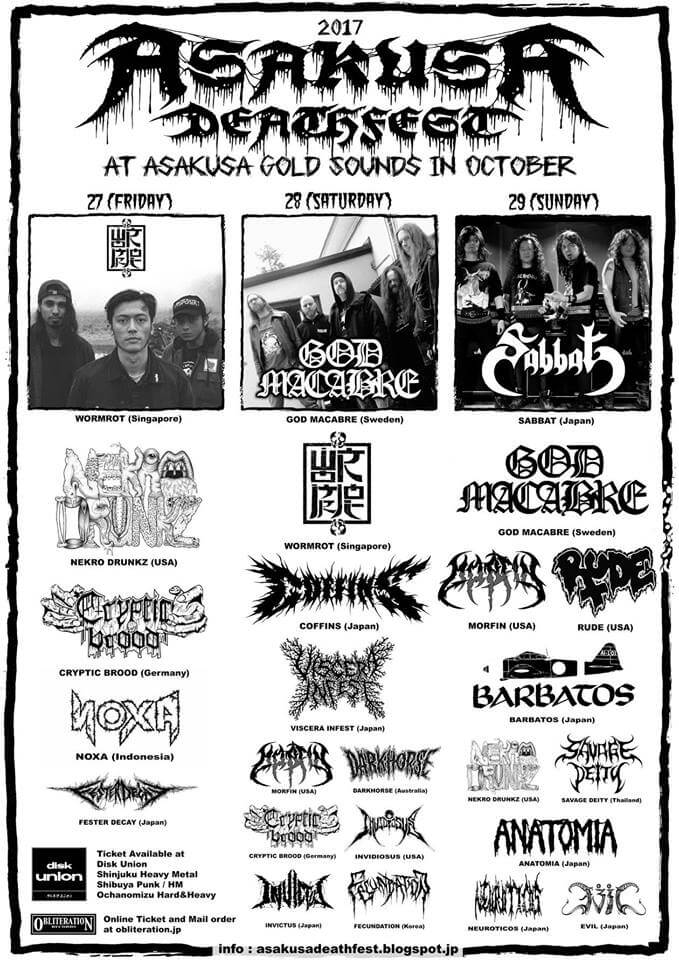 Asakusa Deathfest 2017 Day 3
Sun, Oct 29 2017
1PM - 10:30PM