Weekend Roundup July 28th - July 30th
And we're back! The Tower was a raging success. Thanks to all the bands that played and all of the people that came out! We made a lot of new friends and drank way more than we should have. Check out some of the pictures from the show by Chrissie Granuuf (I think that is how he spells it) here!
The next Kaala gig, Yokohama Slaughterhaus, will be on August 19th at Nishi-Yokohama's El Puente. We hope to see all of you again!
Friday, July 28th
First up, Higashi-Koenji's Niman Denatsu has some hardcore and grind on tap. Check out NoLA and GxFxFx smoke the place out with some friends.
Saturday, July 29th
On Saturday, go to El Puente if you need more dark and evil in your life. That's right, it's the 11th installment in the funeral of cold and beautiful death series of gigs. Sither, Disgrunder and others will summoning demons to infest and hatch in your souls.
If you are out in Nagoya, hop on over to Red Dragon to receive a full bashing by Disaster and others.
Sunday, July 30th
And on Sunday, at Shin-Okubo's Earthdom, Self Deconstruction, HATER, Fuck on the Beach and friends will make sure your ears are ringing well into Monday evening.
Have a great weekend everyone!
Friday, July 28th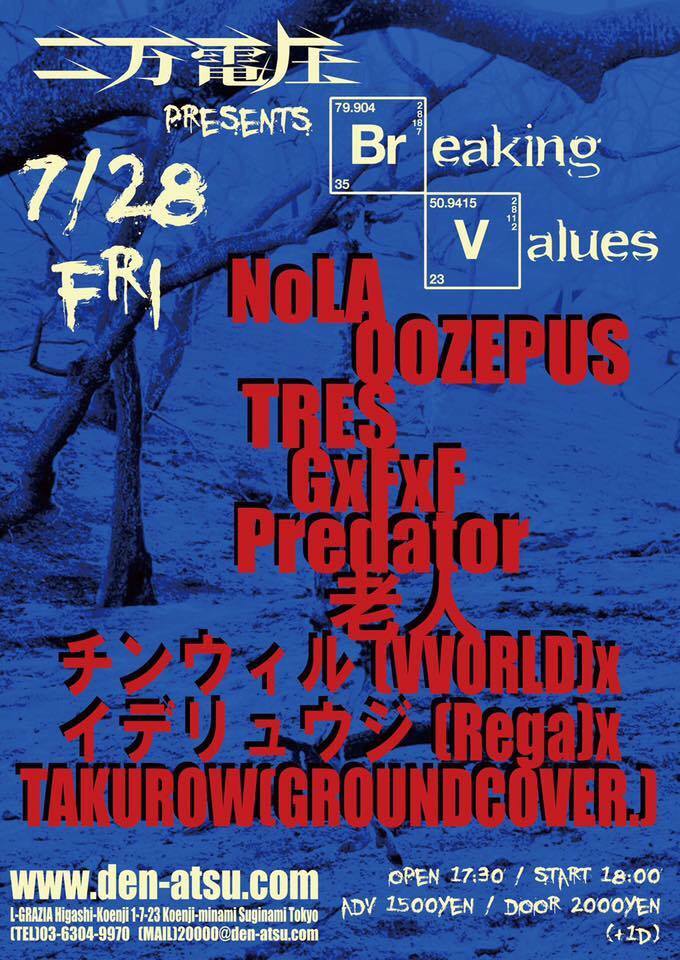 Breaking Values
Fri, Jul 28 2017
5:30PM - 10PM
Saturday, July 29th
Funeral of Cold and Beautiful Death 11
Sat, Jul 29 2017
4:30PM - 10:30PM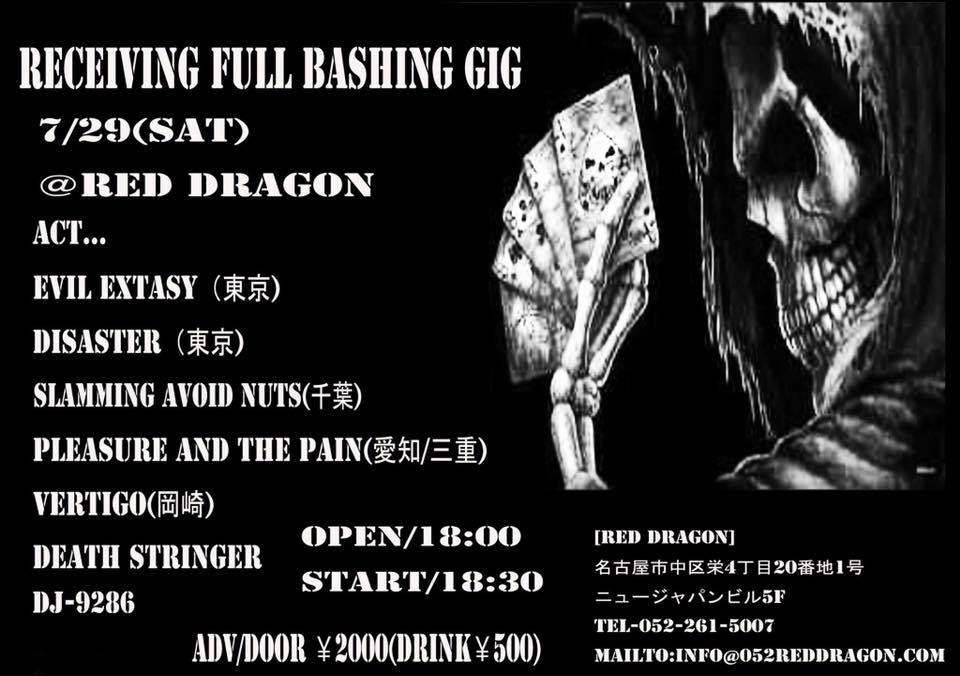 Receiving Full Bashing Gig
Sat, Jul 29 2017
6PM - 10PM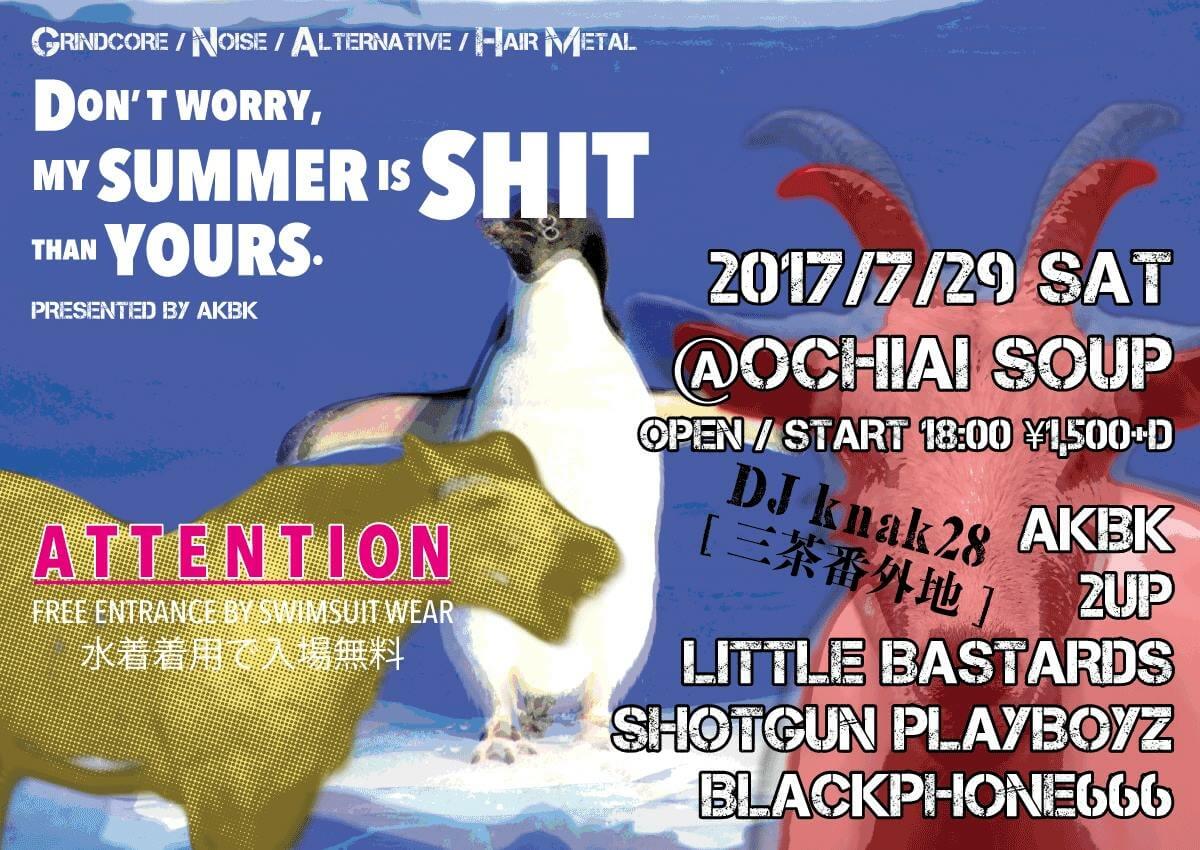 Don't Worry, My Summer is Shit than Yours
Sat, Jul 29 2017
6PM - 10:30PM
Sunday, July 30th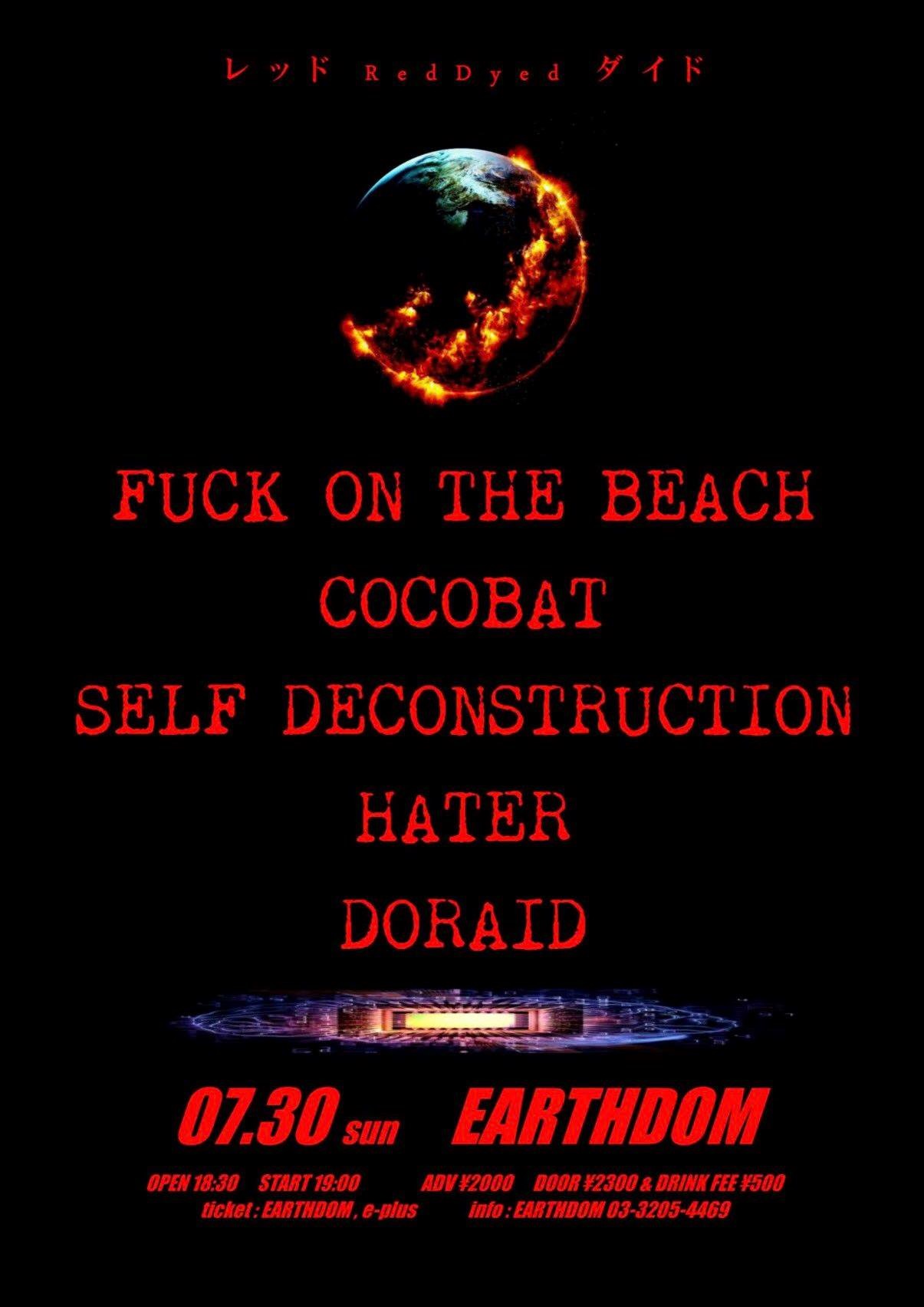 RedDyed
Sun, Jul 30 2017
7PM - 10:30PM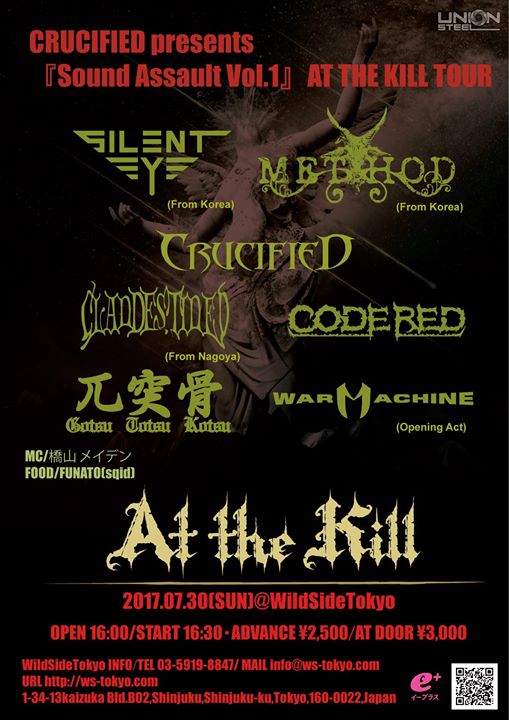 Sound Assault Vol. 1
Sun, Jul 30 2017
4PM - 10PM