Deiphago Brings Blasphemy and Despair to Japan
Filipino Aggressive War Black Metal veterans Deiphago have been conjuring auditory blasphemy for over a quarter of a century. Forming under a different moniker back in 1989 in the Philippines, the band released their first demo under the current name in 1991 before moving to Costa Rica and continuing to pump out chaotic Satanic Black Metal. Their music is filled with blast beats and churning low end riffs that are periodically disrupted by disharmonic and haunting solos, as if the gates of hell themselves have burst open to reveal their own elusive and shifting cacophonous melodies...
Lucky for Black Metal fans in Japan, Deiphago will be closing out the busy month of March with a short release tour for their latest Anthology here! Amidst all the punk and crust bands coming through, this hellish onslaught will provide a nice interlude before the coming spring months heat up once again. Check out the dates below!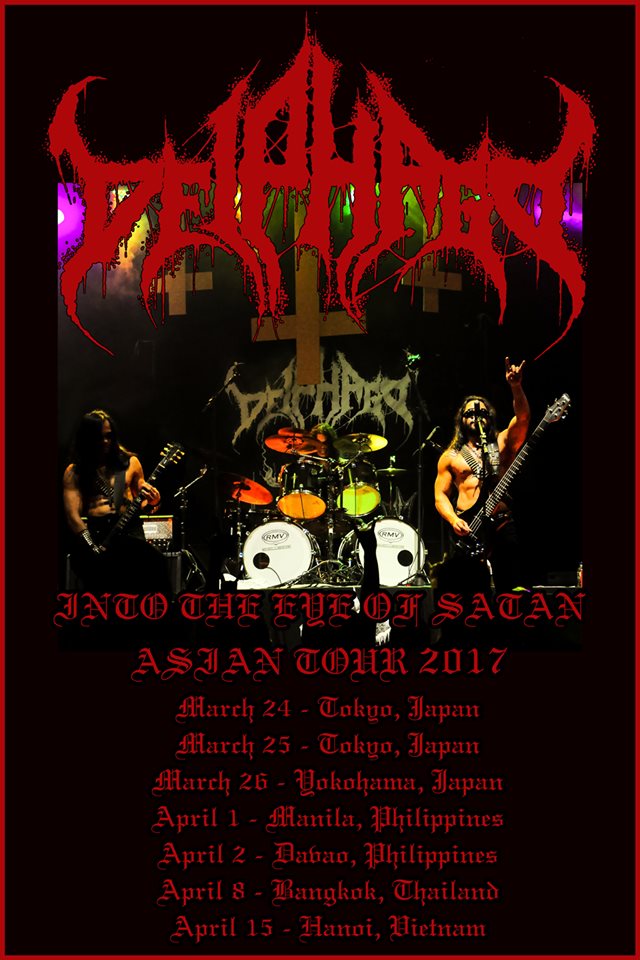 Deiphago Tour Day 1
Fri, Mar 24 2017
7:45PM - 10:30PM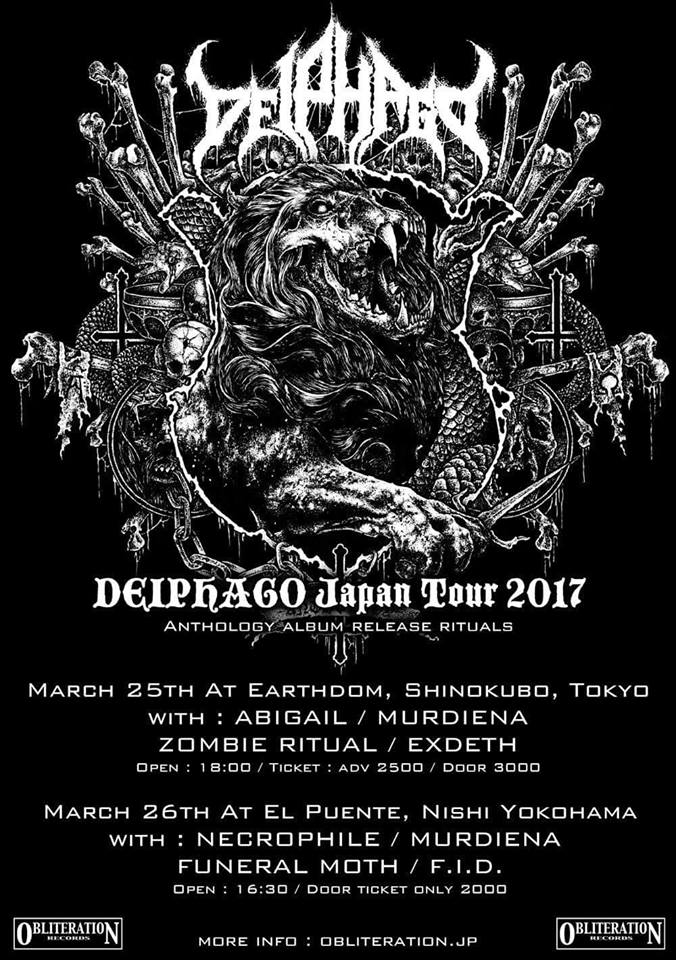 Deiphago Tour Day 2
Sat, Mar 25 2017
6PM - 10PM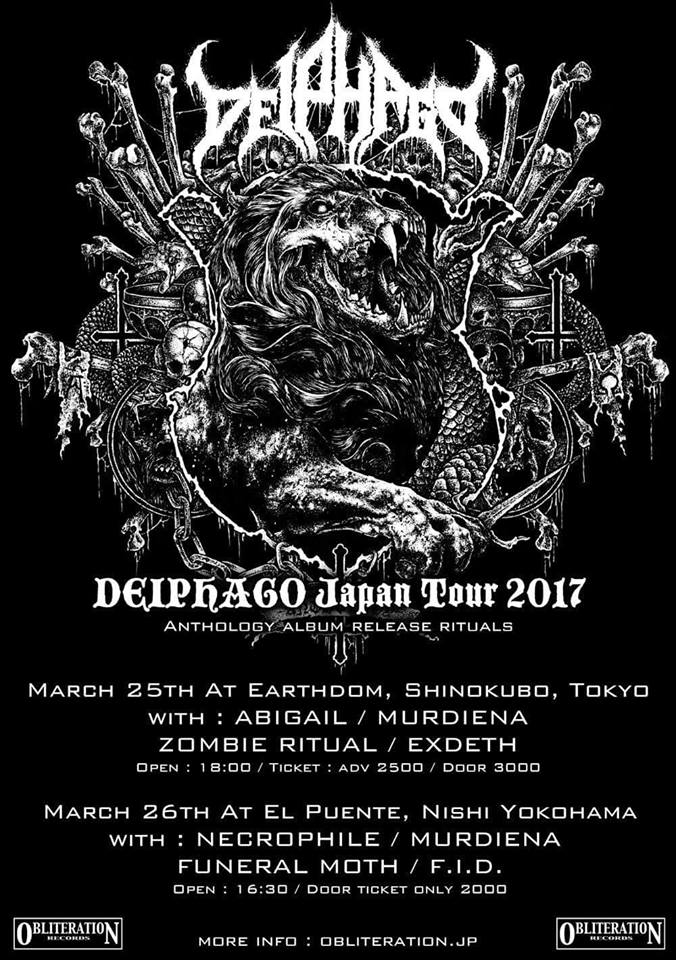 Deiphago Tour Day 3
Sun, Mar 26 2017
4:30PM - 10PM