WHO KILLED SPIKEY KAPPA?
Once upon a time, there used to be a KAPPUNK who lived along the Momozo River of Koenji...
He is no more...
He has ceased to be
,
bereft of life
,
he rests in punk
,
he has pogo'd his last
,
studded his last stud
,
laced up his boots
and has ascended to that
great rock 'n' roll swindle
in the sky...
Kappunk is dead...
In a few hours, punks from all over the world will invade the streets of
Kabukicho
and the country of the punks will live once more. We will drink, we will pogo, we will probably
lose some of our hearing
and we might even pass out in some weird,
sketchy alley
in the cold. One thing is for sure, we will all do so with a heavy heart as at the end of the next three days Kappunk will be kaput.
All sadness aside, what a great time it's been for the punks! Hundreds of bands have played Kappunk, gathering punks from all over the planet. Friendships made. Laughs had. Memories made. Memories lost.
Brain cells killed
. Ah yes, let's do our best to remember the good times… I'll never forget my first Kappunk and all the awesome people I met there. I am going to try not to drink so much so I can remember this last one well.
Sentimental b.s. aside,
Kappunk is going out with a serious bang
. Extreme Noise Terror, Death Side, Reality Crisis, Laughin' Nose, LIFE, Question and even hardcore and grind bands like Numb and Self-Deconstruction will send him off in style. Over a hundred bands will be playing over the three day weekend! Nothing but respect to Noriyasu, Katsuta, So and Nori for making this happen.
One of my favorite sayings in Japanese is
万物流転
(banbutsu ryuten) which means "
all things are in a state of flux
." It's a way of acknowledging that whether it's the good times or the bad times you are experiencing at any given moment, all things must change. Kappunk might be dead, but he will live on in all of our scarred livers, alcohol soaked brains and studded hearts.
Long live Kappunk! Long live the punks!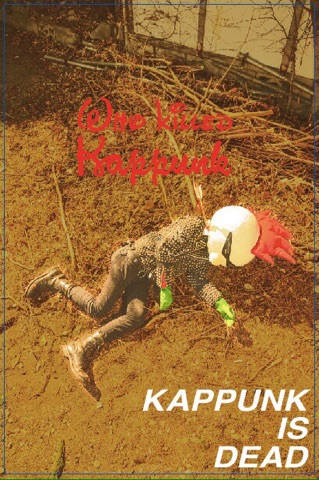 KAPPUNK 2017 "KAPPUNK IS DEAD" DAY 1
Sat, Mar 18 2017
11AM - 10:30PM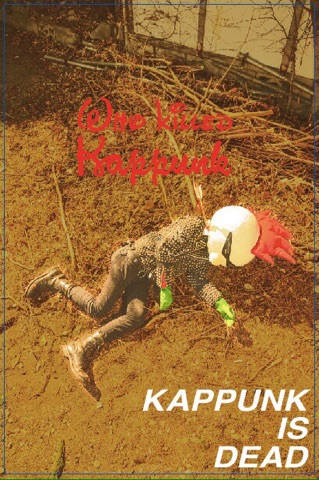 KAPPUNK 2017 "KAPPUNK IS DEAD" DAY 2
Sun, Mar 19 2017
11AM - 10:30PM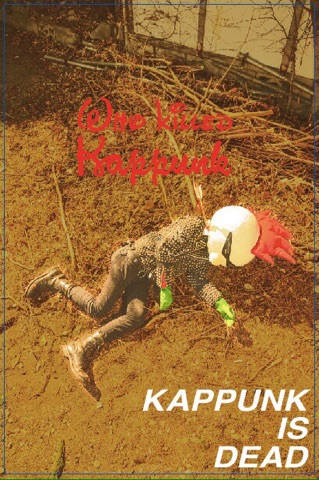 KAPPUNK 2017 "KAPPUNK IS DEAD" DAY 3
Mon, Mar 20 2017
11AM - 10:30PM