Weekend Roundup: March 10th - 12th
Alright you Metalheads, Grindfreaks, and Punks. Its time for this week's edition of the Weekend Roundup. But first I'd like to start of with a moment of remembrance for the Great East Japan Earthquake that struck off the shores of Tohoku, and the proceeding tsunami that decimated entire communities and took thousands of lives on March 11th, 2011. The tsunami damaged the Fukushima Daiichi Nuclear Plant causing meltdowns in the reactors leading to a radiological crisis. Let us take the time to remember everyone whose lives were lost, survivors, relief workers and volunteers. You are all in our thoughts everyday, and Japan remembers everyday. Let us not forget.
With that said, Butcher ABC and Unholy Grave are doing a set of benefit shows in Tokyo and in Fukushima to raise money for further disaster relief. Fantastic lineups for a good cause. Get out there if you can.
On a lighter note, I actually ran into the vocalist from Find the Spot in Koenji earlier this week while with our friend Daigo(Anal Volcano, Go-Zen, and GxFxF). I recognized him, but it didn't quite click until I found the spot(see what I did there?) on his forehead that had a few scabs on it. He's well known for mashing the mic into his head until he's bloody at live shows. Small world, Tokyo is. Anyways, here's the weekend roundup!
Friday, March 10th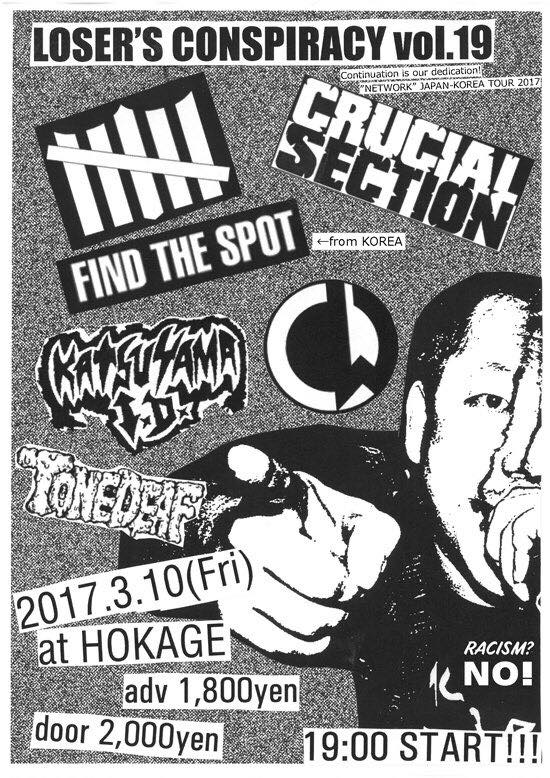 NETWORK JAPAN-KOREA TOUR Day 8
Fri, Mar 10 2017
7PM - 10:30PM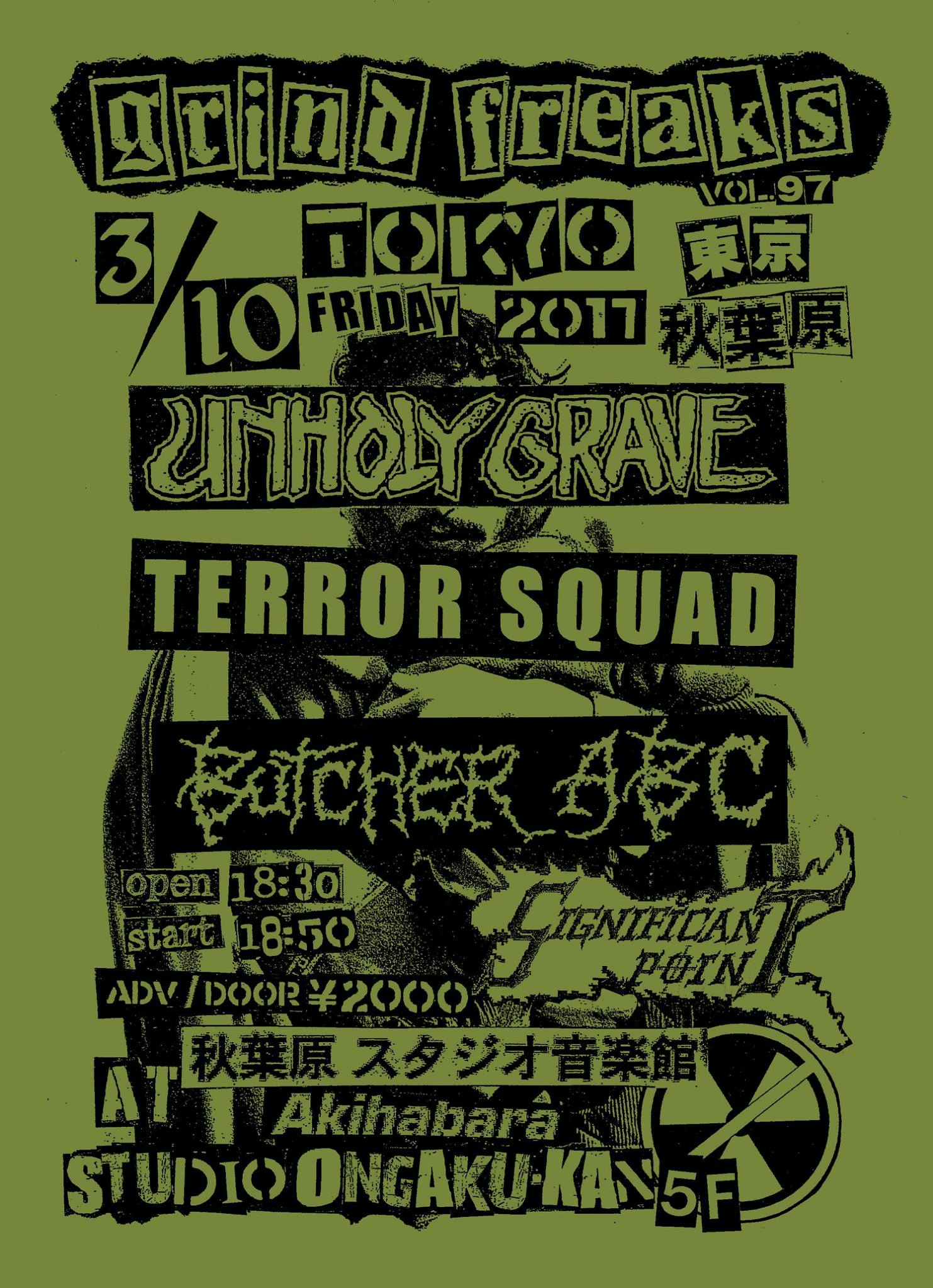 Grind Freaks vol. 97
Fri, Mar 10 2017
6:50PM - 10:30PM
Saturday, March 11th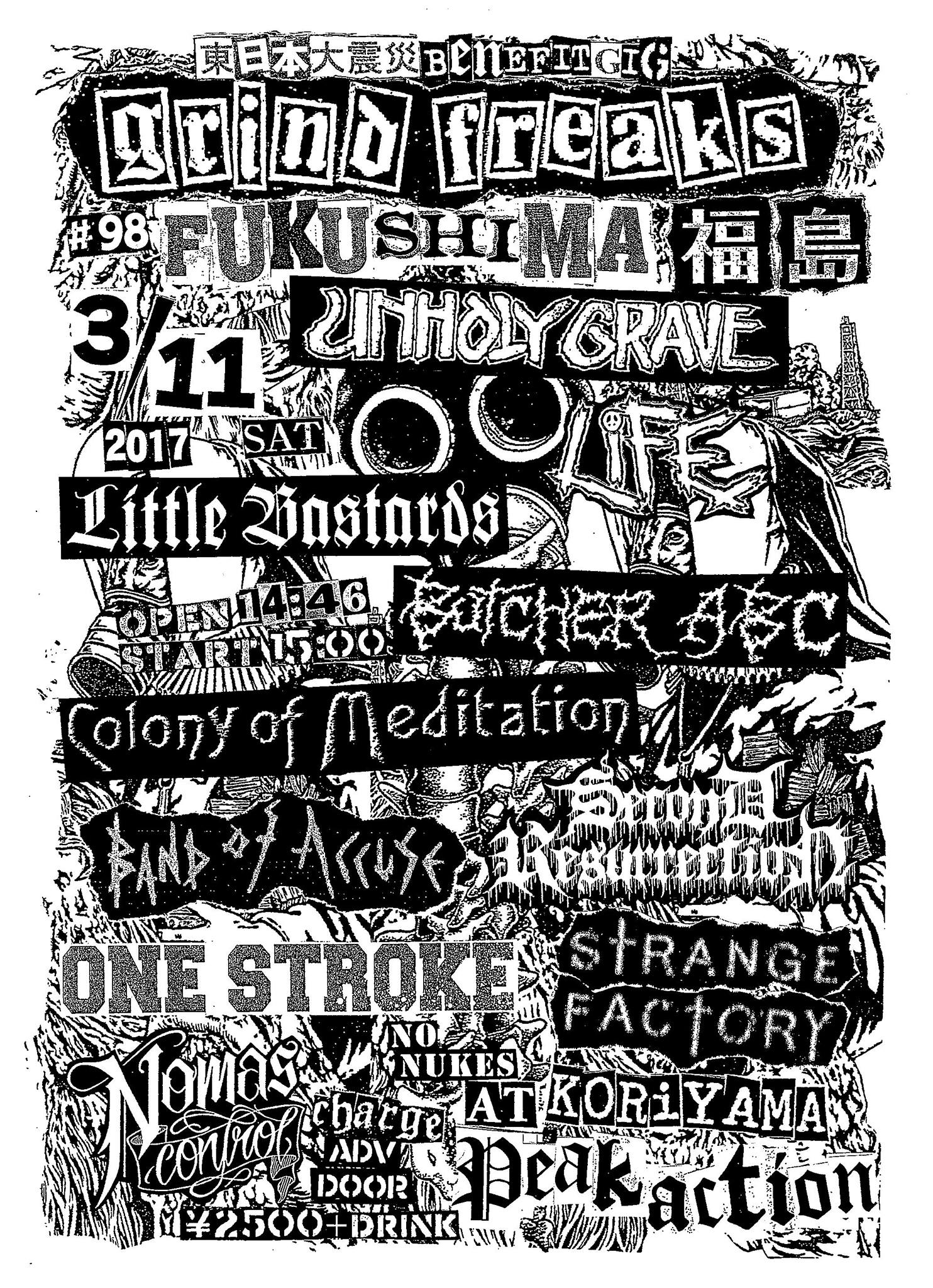 Grind Freaks vol. 98
Sat, Mar 11 2017
2:46PM - 10:30PM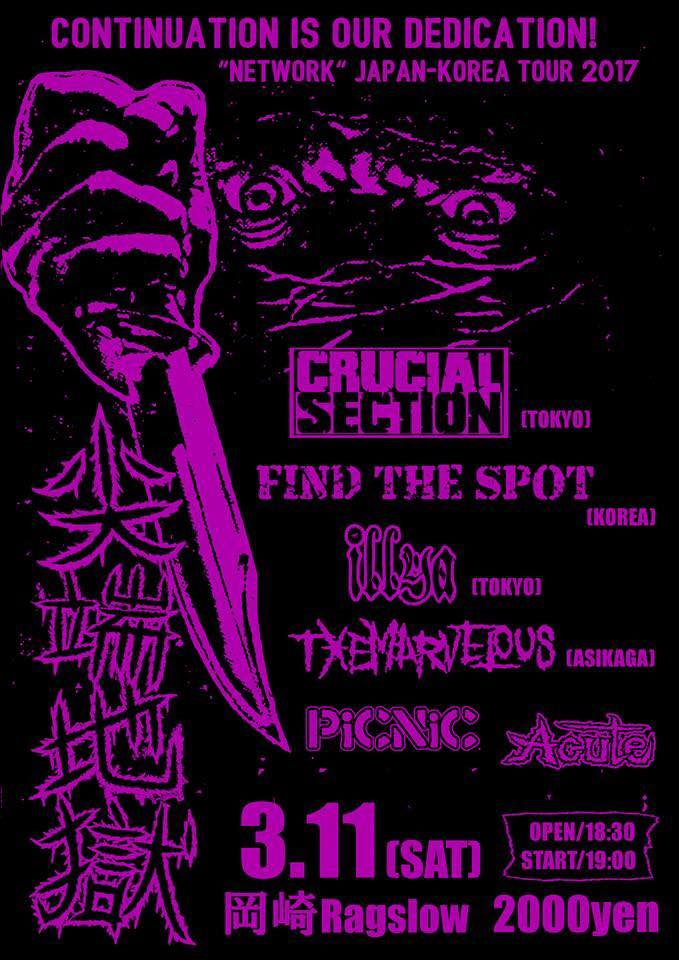 NETWORK JAPAN-KOREA TOUR Day 9
Sat, Mar 11 2017
6:30PM - 10:30PM
Sunday, March 12th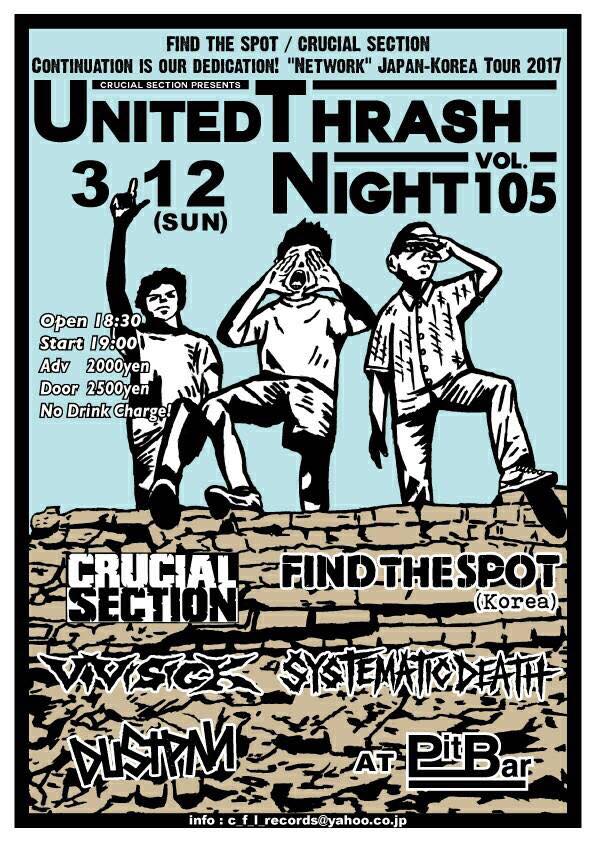 NETWORK JAPAN-KOREA TOUR Day 10
Sun, Mar 12 2017
6:30PM - 10:30PM