September Review Blast: Begrabnis, Skogenhammer, and Exorgrindst
It's time for this month's review blast! For this second installment, we're changing things up a bit in order to check out three bands from Sendai in Miyagi prefecture, located in the Northern region of Tohoku. So without further introduction, let's get to the reviews! .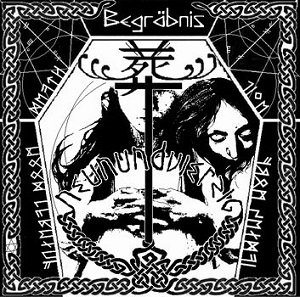 I first experienced Begräbnis live at Blood Rite XI. During the post-show haze, I somehow managed to go home and buy both of their albums available on their Bandcamp. This turned out to be a (un)pleasant surprise when I woke up the following day with some killer new Funeral Doom in my library. I bring this up partially because, having seen them live before listening to their recorded material, I may have a very different experience listening to "Neunundvierzig" than others. My auditory purity may have been tainted by their outstanding stage show and performance. Regardless, this is an album that has spent some time on my playlist since that fateful night.
Similar to their earlier self-titled release, there are four short instrumentals before, in between, and after the three full length doom songs that make up the body of the album. These instrumentals really help set the mood and make a full play through a truly eldritch experience. I must confess to one minor complaint, which is that the instrumental volume is slightly louder than the primary tracks. But overall it doesn't distract from "Neunundvierzig" as whole.
The first primary track, "Das Abschiedsgeshenk", opens up with eerie background funeral drum percussion and slow-like-death-crawling-from-the-grave guitar riffs. The vocalist's signature gravelly specter chants and death hymns layering over the burial procession. Begräbnis takes it down a bit with the first half of "Der Geheime Garten". Haunting and slow licks echo over a ghoulish theremin in the background. In the second half it breaks down into some heavy Doom before returning to the bleak fog.
Overall, "Neunundvierzig" is a continuation of the style and presentation Begräbnis established with their self-titled release. Though their 2011 release had a bit more speed on some tracks, they've definitely began to flesh out a fuller and more ominous presentation. If you're a fan of foreboding and heavy Funeral Doom, this is an album worth checking out. In fact, both albums available on their Bandcamp make for excellent side-by-side play throughs. It's almost Halloween, so what are you waiting for?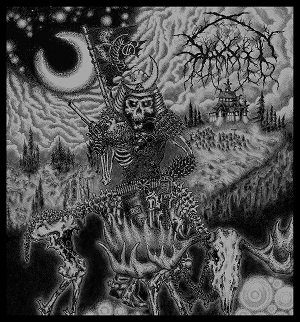 Blackened Crust has been a sub-genre label I've heard used more and more lately. I find that bands with that label tend to sway more towards one end of the spectrum than the other. Which is fine, I'm not about to wade into the internet sub-genre labelling wars in the comments sections and forums. But I have to admit, during my first listen of Skogenhammer's self-titled full length, I did think to myself, "I guess this is what Blackened Crust could sound like" (for the record, as far as I know, they don't claim that particular label).
In any case, I guess we could all agree for simplicity's sake that Skogenhammer offers up some bestial Black Metal. Their self-titled release kicks off with "Total Destruction of the Soul", that teases an introspective opening only to lay down soul crushing riffs and percussion with the vocalist roaring over the tremolo and blast beats. One of my favorite tracks, "Grim Harvest", is a brutal ride with some sinister sounding breaks and a circle pit inspiring chorus with a melodic ending. "Thralls of the Times" is another favorite of mine, which opens up with some catchy riffs before going full speed ahead with plenty of mosh fit for the end times. Throw those horns up!
Admittedly, I'm not the biggest Black Metal fan at Kaala. I'm pretty sure that goes to our resident Viking and photographer, Christian. But Skogenhammer's self-titled release is an explosive, apocalyptic, and exciting listening experience that fans of Black Metal, Crust, or Blackened Crust can get into. Pick it up at their band camp here.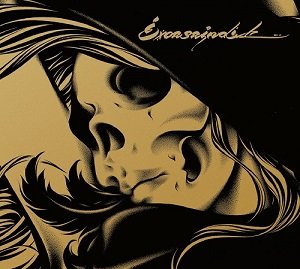 Exorgrindst's latest full length's title is pretty self-explanatory. "Exortic Grinding Hard Core" is reminiscent of the early-90's period of Earache's library. There is definitely also some Hardcore influence that tinges some of the longer tracks. Clocking in at 23 minutes with 20 songs in total, it opens up with an instrumental that sets the mood for the following chaos. "Open Your Eyes" opens up with fast riffs, blast beats, and the vocalist roaring over the instrumentals. While "Just Human's Way" teases a breakdown during the chorus before unleashing some circle pit inspiring hooks mid-way through. "Now Past Future" even has some cool finger pointing chants in between the vocalist's harsh barks. The longest and closing song on the album, "Freedom", makes an excellent closer that's aggressive with a break about half way through that builds up with a drum roll that'll inspire you to put your fist in the air with the rallying cry of the song's title.
This is a solid offering, sure to please Grindcore fans with a taste for the old school. Being from Sendai, Exorgrindst doesn't play in Tokyo very often. This is unfortunate for me, because I am dying to catch them live one of these days. Overall, this is a release definitely worth checking out. You can pick up a copy here.