August Review Blast: Hater, Nepenthes, and Little Bastards
Kaala's monthly review blasts cover releases from Japan's extreme underground. They may be older or newer recordings. Basically, we'll be covering some highlights from whatever is rotating through our playlists recently.
Hater
–
"Nightmare Continues…With Your Haterizer"
(2016)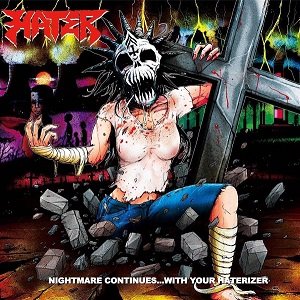 When I first picked up Hater's debut album "Nightmare Continues…With Your Haterizer", I was expecting it to deliver some rough yet solid thrash. I had seen them a play a few times live before, and their sets never failed to deliver on that front. But as we all know, a band performing live and what they sound like on record can sometimes be a different experience. So when I popped it in my player when I got home and set about cooking dinner, I was in for a bit of surprise.
Opening up with a brief intro of the vocalist shouting the album's title over squealing guitars like something out of a fever dream, I thought to myself it was a solid way to open up the atmosphere of the record. But the following track "Tormentor" just…well it blew me away. Remember the first time you heard Ratos de Porão or Municipal Waste? Well "Nightmare Continues…" is a similar experience. Hater has managed to release a debut album filled with catchy hooks and riffs peppered with brilliant solos, with shouted chorus sing-alongs that make you drop what you're doing and start throwing your fists into the air.
Though Hater isn't reinventing the wheel, they offer up a delicious contribution to the genre. It's well-rounded and – most importantly – a lot of fun. Ultimately, what we have here are expert musicians that through years of practice and song writing have crafted one of the best Thrash/Crossover albums of 2016. It's fun, it's fast, and it dares you to resist coming back for repeated listens. "Nightmare Continues…With Your Haterizer" may end up in my top 3 favorite releases of 2016. You can pick it up at one of their shows or order a copy here.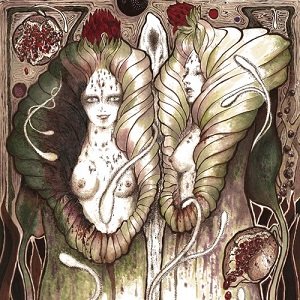 Comprised of a few former members of Church of Misery, Nepenthes' "Scent" opens up with a seventeen minute stoner trip that feels a lot shorter than it actually is. The groovy riffs keep a slow pace with breaks for some really rockin' guitar solos that tug at the heart strings and make the hairs on the back of your neck standup. Yes, this is what sorrow sounds like. The instrumental bears out raw soul and emotion as the rough vocals carry the feeling you have on the gloomy nights when the loneliness and darkness is just at the edges of your consciousness. It's beautifully cathartic. The bottom line is, "Sorrow" is an awesome opening track.
The following tracks up the tempo, delivering some groovy rock and roll with a moshy little break just over halfway through "Fool's Gold". The fourth track "相剋" (pronounced Sōkoku, meaning something like Conflict) brings it back down for some delicious doom that brings to mind humid swamps and a bit of black magic. Overall, Nepenthes' first full length offers up 5 tracks (plus a bonus track) of groovy psychedelic tinged Stoner/Doom Rock. They play out pretty often, and their live show is not to be missed. If you're a fan of stoner/doom get out to a show and pick up a copy of "Scent" or order a copy here. You won't regret it.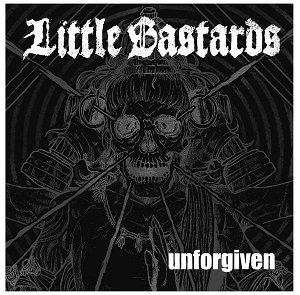 Little Bastards perform their live shows with such ferocious energy that by the time they're halfway through, the stage is damp with sweat. They're known for their longer breaks between songs where the vocalist tells funny anecdotes and makes political commentary leading up to the title of the next song. I've grown to enjoy this performance technique because it frames the context of the next song's theme in a tangible way that draws the listener in. Though I also suspect it gives them a chance to collectively catch their breath after giving 110% to each song.
In any case, it's hard to capture the same sort of ferocity on a studio album. Though "Unforgiven" lacks the pure fury that accompanies their live set, it still stands as a fantastic Grindcore offering. Stylistically, Little Bastards maintain a lot of punk influence in the metallic riffs and blast beats. The album opens up with the grinding tracks "Murder" and "Leave Me Alone" before moving into the circle pit inspiring "Mind Terror". Though the title track "Unforgiven" delivers with sick riffs and a finger pointing inspiring one word chorus (can you guess it?), the closing track "Close In On" seals the deal for me.
Ending with a sample of the speech from the classic film "The Dictator" over the closing instrumentals, it's truly an inspiring piece of music. This release will appeal to fans of Crust and Grindcore alike. You can order a copy here.